Be My Bitch Erotic Hypnosis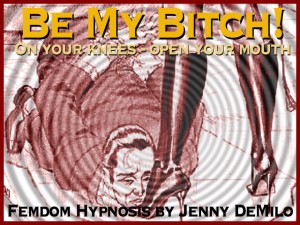 Erotic hypno training. Be My Bitch You will be addicted to me a long to be my bitch to do y bidding no matter what i ask of you, You can't stop yourself from the desire to be a bitch at my feet. To do as your told no how much it goes against your moral code, your moral code is about to change, to whatever i want it to be!
Go deep into a trance, hear the triggers, the deepers, and be programed to be my bitch . You wont be able to resist my hypnotic voice and implanted triggers. MP3 Includes: Induction, subliminal triggers, back tracks, Forced bi, cocksucking, cum eating, oral servitude, erotic hypno, slut training.
File Format: .mp3
Price: U.S. $15.00