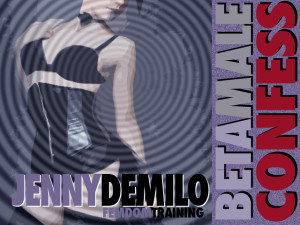 Beta Male – Confess
You have been identified as a beta male and there are rules you must follow for your life, many rules, humiliating rules, degrading rules, exciting rules. You will be programed to accept your place in life as a beta male, part of this involves confessing to your role and accepting who you are. A beta male low on the food chain there to serve only. You will exist for my pleasure, my entertainment, my amusement. Being trained to do unspeakable things, things you never imagined you would do, knowing you must confess who you are, going deeper and deeper into trance, accepting you are a bata male and confessing. You long for this need this and have to have this being a beta male is what you need and you know that to be true you can feel it in your bones.
Not for the weak of heart this file is intense femdom and humiliation training and you will be forever changed into accepting your role as a beta male . Listen with headphones, and prepare for your new life.
Includes: Transexual attraction, anal, ass stretching, strap on, make you gay, turn you gay, make you bi, bisexual, bi, reprogramming, cock worship, cum addiction, cum play, CEI, SPH, mind control, humiliation, cock control, bdsm instructions, degradation, triggers, submission training, objectification.
Listen: Beta Male Confess Preview
Length : 53 mins, 09 secs
File Format : .mp3
Price: U.S. $50.00
PTvs