Cuckolded To Black Cock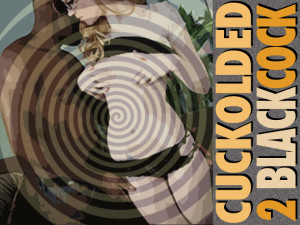 Cuckolded to black cock: Powerful cuckolding hypnosis, you find you want your partner fully satisfied and they only thing that will do that is a giant black cock, you want her to worship it love it crave it all why you watch knowing that a giant black cock is far superior to yours. You find you crave to watch her getting filled and pounded by a BBC while all you have is your hand as he fills her up with his big black cum. Cum which you will then clean up with your cuckold mouth.
Includes: forcedbi, cuckolding, cuckoldress, cuckolding, slave training, cuckold slave, BBC, possible impregnation, creampies, fluffing, cum eating, humiliation, all the bells and whistles.
Nothing turns you on more then being a cuckold to a superior giant black throbbing cock