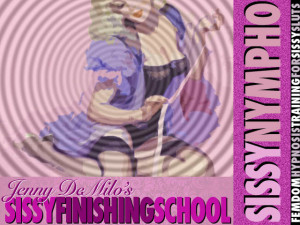 Jenny DeMilo's Sissy Finishing School – Sissy Nympho: lesson 9
Class is in session and today's lesson is "Sissy Nympho" Be seduced by my hypnotic voice and have your mind and soul controlled by my powerful femdom hypnosis and sissy training. Feel the change, as you go deeper and deeper into trance an the transformation takes over and you are trained to accept your station as the sissy nympho whore you always wanted to be. A sissy nympho who never gets enough and must take more do more… fuck more. Sucking all the cock your sissy nympho mouth can take and even more cock then you can take, always needing more like a real sissy nympho. Never satisfied always begging for more, more more. Feel the suggestions and triggers dance though your body and implant into your mind. My strong direction and sissy training turning you into a sissy nympho who can never get enough.
Includes: Forcedbi, sissy training, cocksucking, cock worship, CEI, cum obsession, cock craving, gay, mind control, slut training, female domination, triggers, back tracks, transformation, subliminal triggers, deep implantation of reactive thoughts.
Length : 20 mins, 20 secs
File Format : .mp3
Price: U.S. $25.00