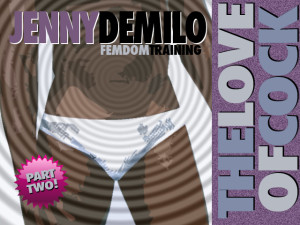 Erotic femdom  hypnosis. mind control trance training.  PART TWO: The love of cock
Cock addiction, cock worship, cock addiction training. In part two you are trained to accept that the cock you need is BLACK. Your addiction to lack cock grows and changes,  be trained to crave black cum and humiliation. Heavy gay humiliation, black cock addiction, black golden showers, craving black piss along with cum will become normal to you.
Feminization, cross dressing, and oral servitude. Be trained to accept who you are and learn to become more aroused thinking about worshiping hard hot black cock, black cum and black wiz with your sissy faggoty mouth.
This is part two of a two part series.
Includes: humiliation, gay humiliation, cocksucking, cock worship, water sports, forcedfem, forcedbi, cock worship, mind control, triggers, feminization, sissification, deep implantation of reactive thoughts, submission, obsession, addiction.